If You Don't Believe In Your Vision 100 Percent...

Why In The World Would Anyone Else Believe It?
Jaime Jay,
The Author, CEO Of Bottleneck Distant Assistants.
Jaime Jay is the founder and shareholder for Bottleneck Distant Assistants. Founded in 2016, Bottleneck is an outsourcing agency that assists leaders in cultivating and identifying remote-based dedicated distant assistants. After a twelve-year career in corporate America, Jay studied Business Administration and Management at Florida Institute of Technology and ventured out on his own as an entrepreneur in 2006.
You are going to need passion because you will have
to heavily lean on it to pull you through all the challenges that are coming your way.
- Jaime Jay
Jaime is a big-hearted, big bearded, hardworking, smart, courageous man. A proud US veteran, living in Springfield, Missouri. Jaime is an entrepreneur's entrepreneur.
I love when good people win. Jaime Jay is the essence of good. He is a good person doing good things through a company that does good for our world. If that is what you want for yourself and your business, I believe this book is your source. May good prevail.
Mike Michalowicz
Author of Get Different and Profit First
If you struggle to build the lifestyle you want, to have the freedom to say 'No' to things you don't want to do, drop whatever you're doing right now and get Quit Repeating Yourself. Jaime Jay is a longtime friend, and I have watched him build his business from an idea into a lifestyle using the right systems so he could work less and enjoy life more!
Morgan Wright
Co-host, Creator and Executive Producer, Game of Crimes Podcast
If you want to improve your life and your business, Quit Repeating Yourself is a powerful resource. Jaime Jay shows us exactly what to do and why it matters.
Dorie Clark
Author of Entrepreneurial You and executive education faculty, Duke University Fuqua School of Business
Setback and turmoil do not intimidate champions. Instead, they concentrate on the target. Jaime not only shares those strategies in Quit Repeating Yourself but has actually walked his talk. I learned years ago from my mentor that you always look for those who have done, not just talked. Jaime is one of those who has the street cred to show you how to get stuff done effectively.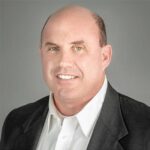 Dave Sanderson
Speaker, Dave Sanderson Speaks
Quit Repeating Yourself is a crash course in how to put the right systems in place to build a high revenue business that gives you the freedom to live the way you want, seven days a week. And there's no better teacher than Jaime Jay, who built this million-dollar business by using them.
Elaine Pofeldt
Independent Journalist and Author of The Million-Dollar, One-Person Business
Jaime is a big-hearted, big bearded, hardworking, smart, courageous man. A proud US veteran, living in Springfield, Missouri. Jaime is an entrepreneur's entrepreneur.
Christopher Lochhead
co-founder Category Pirates Newsletter
Jaime Jay's curiosity and compassion make him the perfect person to channel leadership and company culture insights to readers. His personal experience, coupled with his many conversations with business leaders, will inspire you.
Dan Moyle
Podcast Creator, Producer, and Host, The Storyteller's Network
Jaime's ability to empathize with others is part of his success. His generous support of a website for "Harry's Senior Moment" Comedy Improv Group gave Harry four extra years of life.
Bonnie Grossmann
Executive Producer, "Harry's Senior Moment" Comedy Improv Group
Jaime Jay is enthusiastic, curious, adventurous, and is willing to take us all along with him! He makes you feel like you're on the ice, catching a fish in Mexico, or saying goodbye to a loved one. He keeps it real, honest, and heartfelt.
Barbara Pensick
Jaime's Auntie
Jaime Jay is the genuine article. He's kind, he's open, and he's built a thriving business on the foundation of caring for other people. We should all want to learn about building a business from people like Jaime. The publishing of Quit Repeating Yourself gives us all that exact opportunity. Don't miss it.
Ashlee Berghoff
Founder, A Squared Online
They often describe culture as the way we do things around here. In a business, the way we do things can make or break a company. Jaime Jay is the #1 person to be teaching others how to build a culture that supports ironclad business processes. Quit Repeating Yourself gives you the critical ingredients to a profitable business.
David Shriner-Cahn
Entrepreneur, Podcaster, and Speaker, Smashing the Plateau
Jaime Jay gives his very best to everything to which he puts his hand, and this book is no exception. His passion and love for helping others is contagious and Quit Repeating Yourself is the perfect catalyst for any business, big or small. If you're looking for innovative ways to change your business, and your life, Quit Repeating Yourself is a must read.
Liz Moriondo
Nashville Singer/Songwriter and Worldwide Touring Musician
Jaime deftly removes the fear factor from outsourcing for entrepreneurs. Not only is he a super dreamer and big picture thinker, he's surrounded himself with a great team of implementers to fully support the business owners they serve. I'm grateful for his impact on our business, and look forward to learning more about what makes it all work in this latest endeavor.
Michelle L. Myers
Founder & CEO, Pinkcallers.com
In Quit Repeating Yourself
In Quit Repeating Yourself, author Jaime Jay shares how he built a seven-figure business by focusing on the power of creating systems and processes so he could stop doing the wrong things and focus on doing his best work.
After other business professionals kept asking him to explain what he was doing differently, Jay compiled his best strategies and systems, hoping readers learn from his successes and his mistakes. Through personal stories and professional examples, he teaches leaders how to build a strong company foundation using small and actionable steps.